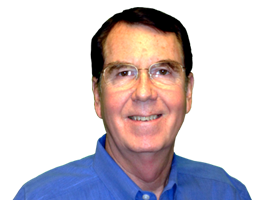 History
SPPA got its start on the Brightbill family farm in Plainview, Texas. In 2000, brothers Randy and Jerry Brightbill were working on the farm when Jerry began wondering where the expensive farm products they purchased were actually going and how much good were they actually doing. Jerry began researching the issue and found there weren't any local dealers that sold equipment that helped farmers make their products "accountable." He also researched the effectiveness of the global positioning system (GPS) equipment from Trimble and knew it could help. The Brightbills realized they might be able to help other farmers and create a business at the same time.

The brothers bought their first Trimble GPS unit for their own farm and began selling generic chemicals on the side. Jerry was a firm believer that chemicals without the expensive brand name could be just as effective as those bearing "designer" brands. This gave them the opportunity to talk to farmers about changing the way they look at farming.

But changing farmers' ways was not easy. Farm consultants were especially difficult to convince, but John Hooten saw the potential in more productive farming and got involved. It was in 2000 that South Plains Precision Ag was formed. At first, the business had a customer base of 75 farmers. The business became a Trimble GPS dealer so farmers in West Texas could take advantage of the technology.

In 2002, a customer inquired about an autopilot system for just 500 acres, which proved even the smallest farm operations could be shown the benefit of GPS. SPPA installed the system since Trimble did not have a local corporate representative and did not offer to send one. It was then SPPA approached Trimble about creating a GPS system that worked with center pivot irrigation. Trimble didn't see the value until with Texas Tech's help, SPPA sent Trimble a satellite image of the 5.7 million acres of center pivot farm land on the South Plains. After that, SPPA was instrumental in helping to create the center pivot GPS system for Trimble in 2003. Contoured row GPS units were created two years later.< br />
Even while the center pivot GPS software was being programmed, SPPA sold 12 units in anticipation of the finished product. Autosteer continued to bring customers into the world of precision agriculture. A drop in GPS prices also helped fuel the interest. But customers began to inquire on how to know what the return on their investment would be. Essentially farmers didn't want a map of how to use GPS technology without instructions on how it could make them money.

Since SPPA had been using yield monitors for cotton strippers since 2000, they knew the same technology could be applied to GPS. So after Jerry made a presentation, Texas Tech, A&M, and the USDA joined in the effort and SPPA received funding to study how to use the technology with GPS.

SPPA's business has continued to skyrocket and their success continues to challenge industry perceptions. Part of their success comes from installing the largest seamless Real Time Kinematics (RTK) network in the world. The network is made up of permanent towers that relay the GPS signal to units on tractors. Unlike John Deere who uses mobile (and less accurate) network towers, the RTK network allows the Trimble system to produce accurate and reproducible results.